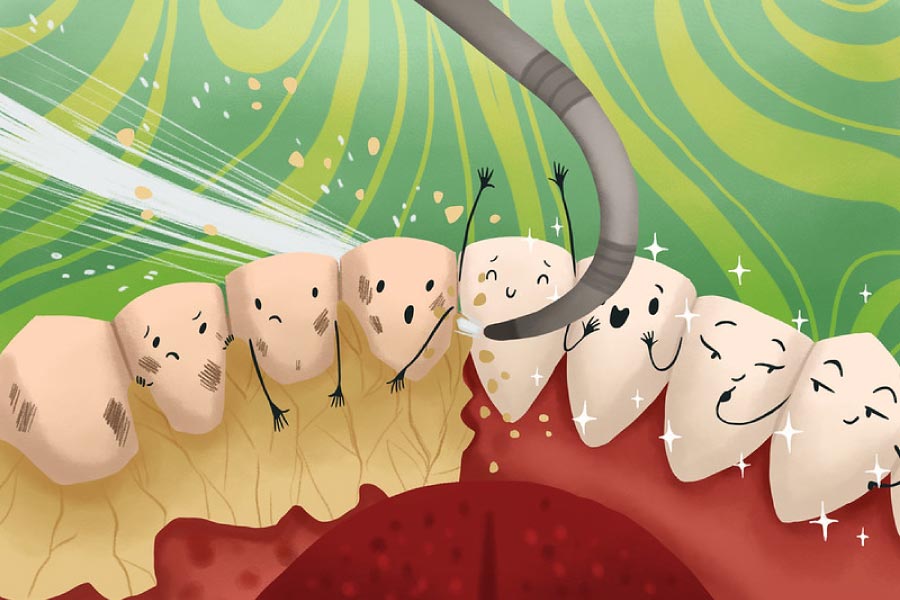 Image by Authority Dental under CC 2.0
Even though cavities are preventable, they are still extremely common. In fact, a whopping 92% of adults between the ages of 20 and 64 have had at least one cavity. Gastonia Family Dentistry believes that preventing cavities is better than filling them so here are four tips for strengthening your teeth.
What Are Cavities?
First, let's review what cavities are. Cavities are small pockets of decay that grow on the surface of your teeth when plaque and bacteria build up there. Over time, cavities can become widespread decay, which can lead to tooth damage and even tooth loss.
How to Prevent Cavities
Here are four things you can do to prevent cavities.
1. Brush & Floss Twice a Day

There is no substitute for brushing and flossing when it comes to maintaining good oral health. Both brushing and flossing can remove plaque and bacteria from the surface of and in between your teeth. Keeping your teeth clean means you're far less likely to develop cavities.

2. Eat a Balanced Diet

A diet that is high in sugars, carbohydrates, and acid can speed up plaque production and therefore increase your chances of developing cavities. Instead, eat a balanced diet full of protein, fiber, and vitamins and minerals. Fruits and vegetables, lean meats, dairy, and legumes are all excellent foods to incorporate into your diet for a healthy smile. You also should drink plenty of water instead of soda or sugary beverages.

3. Visit Your Dentist Twice a Year

It's important to visit your dentist every six months for routine cleanings and examinations. Besides getting a thorough hygiene cleaning that will remove plaque and tartar from hard-to-reach places, our team will make sure you don't have any signs of cavities or decay. It may not take long for a cavity to develop into a more widespread infection, which is why we encourage patients to come in for exams twice a year.

4. Use Fluoridated Toothpaste

Fluoride is a mineral that can prevent tooth decay. Using a toothpaste that's fortified with fluoride can give your teeth additional protection against plaque and cavities. We offer fluoride treatments for extra protection when necessary.
Preventive Dentistry in Gastonia, NC
Gastonia Family Dentistry offers comprehensive dental services for the whole family, including preventive care through dental cleanings and examinations to help combat cavities. For patients who have cavities, don't fret. We also offer realistic, discreet, tooth-colored fillings to keep your teeth healthy and beautiful. Contact us to schedule an appointment today and be sure to visit our financing page. We are committed to making our treatments affordable with flexible financing options, including our discounted dental examinations for new patients!