At Gastonia Family Dentistry, many of our patients come from surrounding communities throughout the Gastonia area, including Ranlo, Lowell, McAdenville, and Cramerton .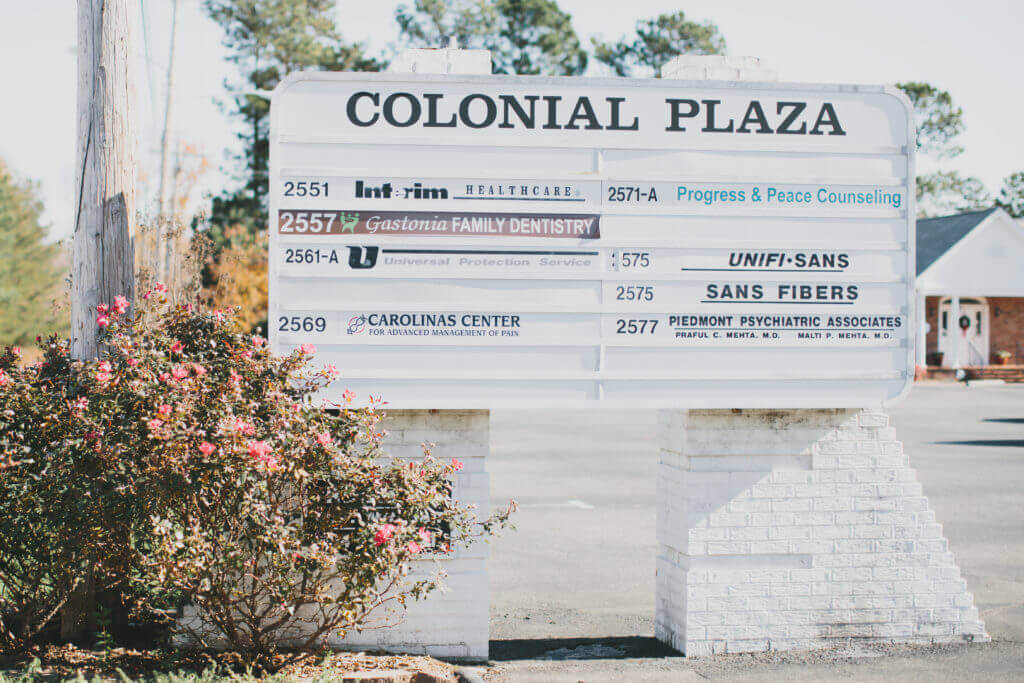 Our Gastonia dentist office is near you and is easy to find - we're located right near Gastonia's best-known restaurants and stores, like Olive Garden, Longhorn Steakhouse, Dick's Sporting Goods, Arby's, Buffalo Wild Wings, and TJ Maxx. You can't miss us! We're just a short drive from Eastridge Mall and Regal Cinemas at Franklin Square.
We're Here For Your Dental Emergencies!
If you're experiencing a dental emergency such as a broken or knocked out tooth, you may be wondering if you need to make a trip to the local hospital in Gastonia or if calling a dentist will do.
For situations involving uncontrollable bleeding or a broken jaw, CaroMont Regional Medical Center (just down the road from our practice) is a wonderful resource. Other dental emergencies, like a knocked out tooth or broken filling, are easily managed at our office!
We make every effort to see emergency patients on the same day that you call. Even if you're not sure whether or not your situation requires urgent care, we're happy to discuss your situation over the phone and advise you on what to do next.
In addition to emergency dentist appointments, we provide complete dental services for your entire family, including:
Serving Our Local Gastonia Community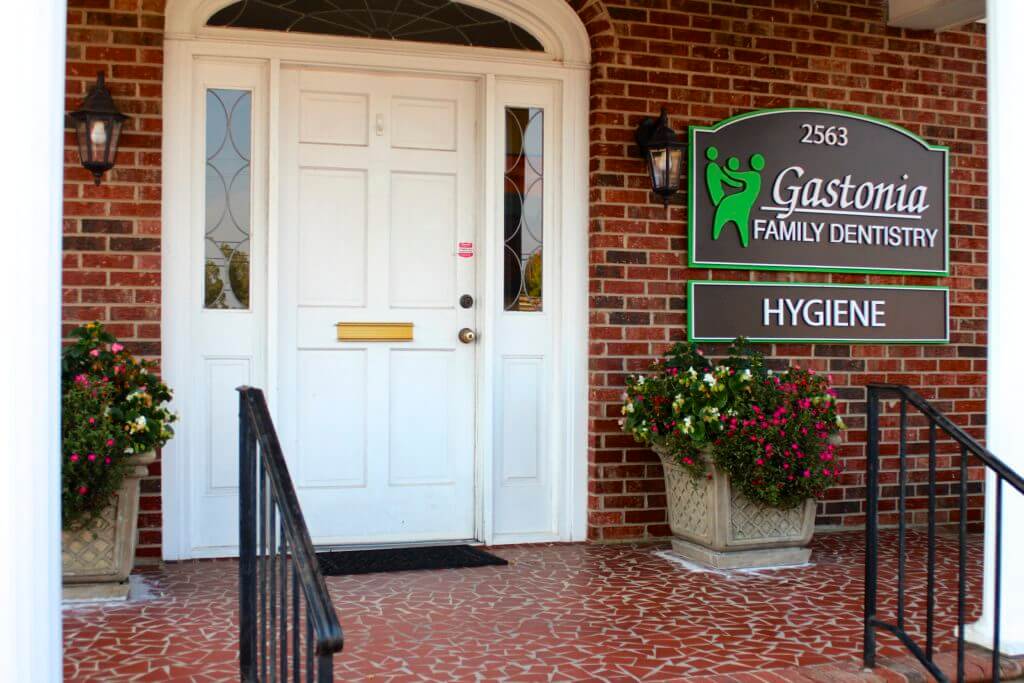 If you live near Gastonia, you might have already met our dental team at the annual health fair for Gaston County employees. At our booth, we provide oral health literature, information on treatment, such as dentures, and answer questions related to dental care.
Routine dental care is a critical part of maintaining your optimal health and wellness. Gum disease can predispose you to conditions like cardiovascular disease, diabetes, and other serious illnesses. That's why Gastonia Family Dentistry also promotes active lifestyles and recreational activities through sponsoring organizations such as the Belmont Arsenal Recreational Soccer team and the American Cancer Society's Relay for Life. We're also a proud sponsor of the Miss Gastonia Scholarship program.
Our Favorite Museum In Gastonia, NC
Maybe you're looking for something to do with the kids after your appointment with us. The Schiele Museum of Natural History & Planetarium is on the other side of I-85 and is perfect for visitors of every age. Be sure to check out their seasonal planetarium shows for a trip that's out of this world!
Their indoor galleries feature a hall of native North American wildlife, a collection of American Indian pieces, and more. Outside is a 0.7-mile nature trail to view native pines and forest mixtures. You can even see what a Catawba Indian village looked like and learn about early Native American life.
New patients and emergency dentist appointments are always welcome at our Gastonia dental office. Call us today to schedule your dentist appointment!