Need a dental crown in Gastonia, NC? Want to get that crown done in just one day? At Gastonia Family Dentistry, we offer same-day dental crowns with advanced CEREC technology. Our lab-quality tooth crowns are made right here at our dentist office, so you don't have to spend two weeks waiting for a new dental crown or dental bridge to be shipped in from an off-site facility.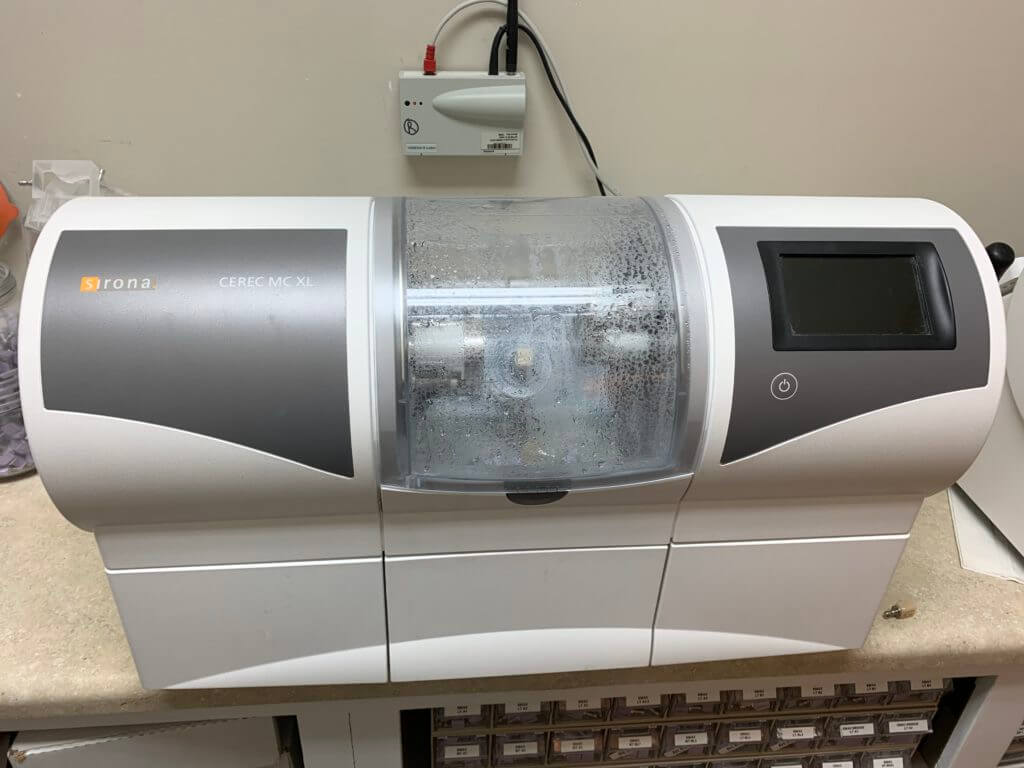 Our office is conveniently located for patients living and working in the Gastonia area, including the communities of Ranlo, Lowell, McAdenville, and Cramerton.
What Is A Dental Crown?
A dental crown is a tooth cap shaped like a tooth made of porcelain that is placed over a tooth to help restore its shape, strength, and size. A tooth crown can be the right choice to recreate the appearance and function of a tooth damaged by decay or trauma.
The porcelain crown replaces the external portion of the tooth down the gums in order to help preserve the appearance of the patient's smile. Our Gastonia dental team may recommend a crown to:
Cover a dental implant
Restore a broken or worn tooth
Protect a tooth, weakened from decay, from breaking
Hold a dental bridge in place
Cover a misshapen or discolored tooth
Support a tooth with a large filling
Reinforce a tooth treated using a root canal
Is A Tooth Crown The Right Choice For Me?
Most people are ideal candidates for a crown. This dental procedure can improve the appearance of a damaged tooth while also restoring the tooth's natural function. After a dental crown is placed, most patients are able to enjoy chewing without pain and smile with confidence.
Two Visits Rolled Into One
CEREC is a technology that has revolutionized the way tooth restoration is completed in the dentist office. Imagine that you are in need of a crown or a filling, or you need your old fillings replaced. You walk in, undergo a simple and painless procedure, then walk out a short time later with a completely restored tooth — all in one visit!
Your new tooth crown will be entirely composed of ceramic material and will match the color of your natural teeth. You don't have to be inconvenienced by a lengthy, multi-visit restoration process, and the ceramic material will not cause decay or damage to your teeth. The CEREC same-day dental crown process is quick, reliable, and painless.
Benefits of CEREC Same-Day Crowns
Same-day dental crowns by Gastonia Family Dentistry can provide the following benefits:
These durable crowns and fillings are composed entirely of ceramic material
There is no weakening of the tooth tissue, no damage and no decay (unlike what can be caused by metal fillings)
The whole process only takes about an hour
The dental town process will cost you less time with only one trip
The use of this technology ensures custom tooth restorations that are every bit as perfect as the old, time-consuming method
How Single Visit Dental Crowns Work
Your dentist will inspect your tooth for damage and determine a suitable procedure. Then, your tooth will be prepared for restoration, which involves removing the decayed tissue, old filling, or old dental crown after administering anesthesia.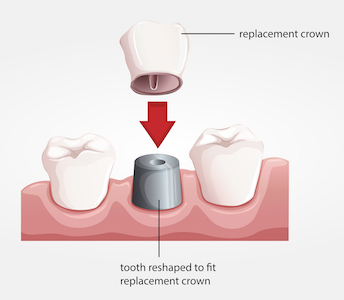 In the next step, our Gastonia dental staff will take an optical impression of your tooth using a digital camera. The image is processed in the CEREC Acquisition Unit and is turned into a 3D model.
Your dentist will use the 3D model to design your dental restoration. Once the restoration design is completed (about 20 minutes later), the blueprint is sent to the CEREC Milling Unit. A ceramic block, in a color similar to your teeth, is then used to create your dental crown. This process also only takes about 20 minutes. Once the restoration has been created, your dentist will check it for fit and size by applying it to your tooth.
After checking the fit and structural integrity of your new dental crown, the crown will be polished and bonded to your tooth permanently. One visit to our Gastonia dentist office and your smile can be restored!
How Long Will A Tooth Crown Last?
Most crowns last between 5 and 15 years. It depends on the wear and tear the dental crown is exposed to and if a patient takes care of the crown with regular brushing and flossing. A crown should be treated just like your natural teeth, so regular cleanings and checkups at Gastonia Family Dentistry are important!
Schedule Your Consultation With Gastonia Family Dentistry Today!
If you want to know if a same-day dental crown could be the right solution for your smile, give our Gastonia dentist office a call. We're always happy to answer any questions you have about crowns, the dental crown cost, or any of the other dental services we offer.
Our dentists are here to answer all of your questions and determine if a dental crown could be the best solution to restore your smile's health!