Founded in 2000, Gastonia Family Dentistry provides comprehensive oral health services in one convenient location. From same-day emergency dentist appointments to single-visit CEREC dental crowns, you can rest assured that your smile is in great hands!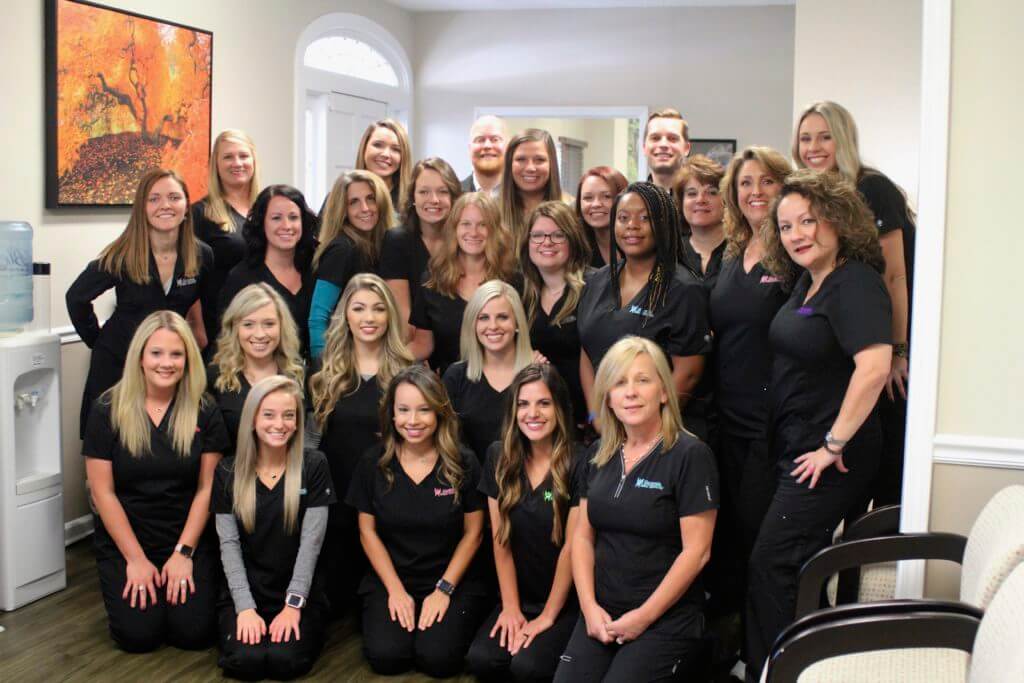 Our practice emphasizes prevention and patient education to help you take charge of your oral health and protect your smile. Dr. Briggs will always encourage you to fully participate in your dental care.
Our beautiful office is designed with your comfort in mind. Wear your headphones to relax while you listen to your own music, or watch a television show during your appointment. Thanks to our gentle and efficient approach, you can actually look forward to visiting the dentist!
Convenient Dental Care For Your Whole Family Under One Roof
Together, our dentists make it possible for every member of your family to access complete dental services without being referred to an off-site or more expensive specialty clinic. We provide unique treatments and procedures like:
Our Core Values
We Offer High Quality, Efficient Dental Care At An Affordable Price
Highest Quality, Long Lasting Dental Care
It's important to us that we provide dental care that lasts! Follow our care instructions and our dental work will stand the test of time. We take pride in using the most advanced dental technology and the highest quality materials to complete your dental treatment.
Convenient, Same-Day Dentistry
These days, life only seems to be getting busier. In an effort to save you time, we offer as many same-day dental services as possible. The following same-day services are now available: teeth cleanings, deep cleaning, dental fillings, dental crowns and bridges, and dental implants.
Affordable Pricing For The Best Dental Treatment
We offer you the best dental services at fair, affordable prices. Our Gastonia dentists provide you long-lasting treatments using the most advanced dental technology and materials.
We Create a Fun, Calming, and Interactive Dental Environment
Fun, Fun, Fun
Fun is at the heart of everything that we have created at Gastonia Family Dentistry - from the flow and feel of our office to our engaging staff to our business policies and procedures!
Calming And Interactive
Having a calming, beautiful environment is just the first step we take to ensure that your experience with us is peaceful and comfortable. We even give you the ability to watch TV or listen to music while you are in the dentist's chair.
We Promote And Support Our Dental Team's Happiness, Wholeness, And Excellence
Empowering Work Environment
We know that we cannot succeed without the collective energy, effort, and intelligence of our dental team members. Creating a work environment where our team members can succeed and flourish, both personally and professionally, is very important to us.
Self-Managing Philosophy
Gastonia Family Dentistry is organized into dental teams that are self-directed. Our teams meet regularly to appreciate each other's contributions, discuss issues, and provide solutions to any issues that may arise. We are committed to allowing our teams this flexibility and adaptability so that Gastonia Family Dentistry is ever-evolving and adapting.
Constant Progress And Growth
At Gastonia Family Dentistry, our dental practice grows and improves only with the collective intelligence and creativity of each of our team members. We believe everyone has a contribution to make. We also know that consistent, ongoing education is the key to growth!
Self-Responsibility
At Gastonia Family Dentistry, we take responsibility for our successes and our failures. We celebrate and love our successes and see our failures as opportunities for education and growth.
Visit Our Gastonia, NC Dentist Office Today!
Come visit the dental practice Nextdoor voted as one of their "Neighborhood Favorites" in 2018!
We're always happy to see new patients and schedule emergency dentist appointments. Call us today to schedule your family's dental appointments and be sure to ask about our affordable financing options.