Are you missing one or more of your teeth? Restorative dentistry can repair and restore the natural look of your smile. With restorative dentistry treatments from our Gastonia, NC dentist office, you can smile with confidence again!
Gastonia Family Dentistry provides comprehensive, technologically advanced oral healthcare for your entire family. Since 2000, our team of dentists have been providing the latest in restorative dental services, such as:
Tooth-Colored Dental Fillings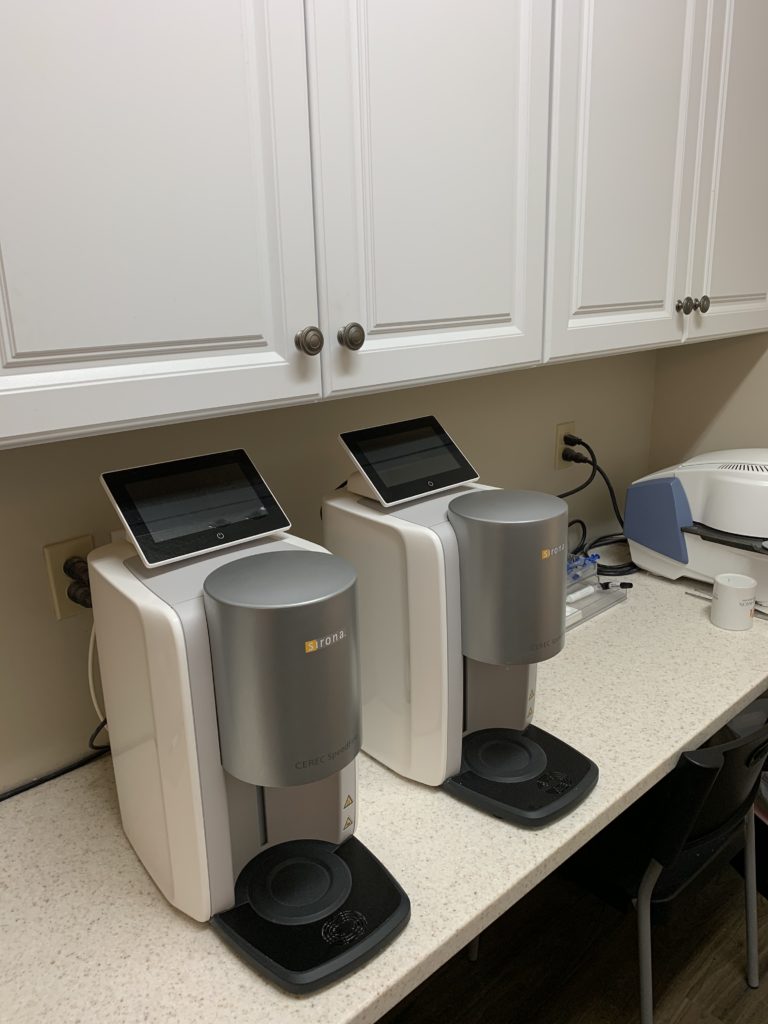 For small cavities, tooth-colored dental fillings are an excellent choice. To protect your overall health, our Gastonia dental team only uses mercury-free fillings to treat cavities. Not only are they safer, but they also blend in with your natural teeth.
Tooth Extractions & Wisdom Teeth Removal
Have a tooth that needs to be taken out? We can remove it - wisdom teeth included! Afterward, we will provide a detailed series of steps for you to follow to speed up the healing process.
Gentle Root Canal Therapy
In the most severe cases, the plaque that causes tooth decay eats its way through the enamel that forms the outer layer of your tooth and attacks the soft core of tissue inside known as the pulp. If that happens, you may need a root canal to save the tooth.
CEREC Same-Day Dental Crowns
At Gastonia Family Dentistry, our dentists are certified to use the same-day CEREC dental crown restoration system. This system makes it possible for you to receive a customized crown on the same day of your appointment rather than having to wait 2 weeks for a crown to be created and shipped to our dentist office from an outside laboratory.
Full & Partial Dentures
Self-conscious about wearing dentures? Don't be! Our dentures look and feel so natural, the only thing people will see is a winning smile. Your dentures will be custom-designed to match your appearance as well as your bite. Best of all, they're protected by an exceptionally long warranty.
Dental Implants
Dental crowns and conventional bridges or dentures aren't your only options when replacing missing teeth. Surgically placed below your gum line, dental implants integrate to your jawbone and serve as a base for individual replacement teeth, bridges, or a denture. They can be used to permanently replace any tooth - including molars!
Questions About Our Restorative Dentistry Services?
Not sure which restorative dentistry procedure is right for you? Call Gastonia Family Dentistry today to schedule your consultation with Dr. Hill or Dr. Briggs.