You don't need to live without a beautiful smile. Dentures, commonly referred to as false teeth, can be a wonderful solution if you have lost some or all of your teeth due to gum disease or other dental issues. Looking for the best dentures near Gastonia, NC? Gastonia Family Dentistry is here for you!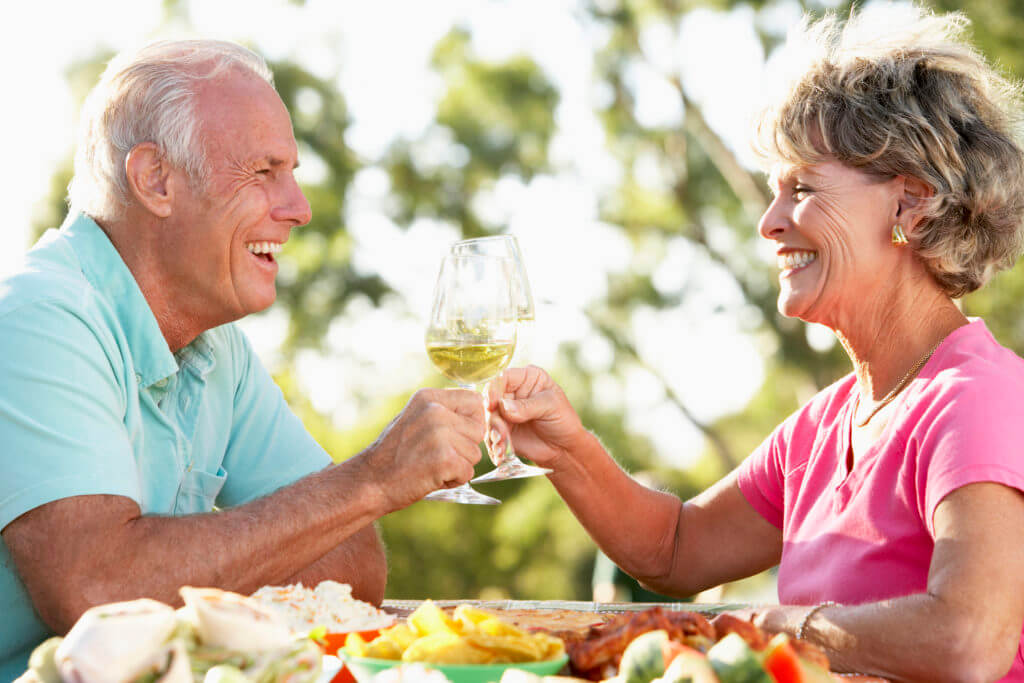 Not only can dentures give you back your winning smile – they often look even better than your natural teeth, since they are perfectly formed and aligned. Plus, dentures help ensure you are still able to eat the foods that keep you healthy, like fresh greens and fruit. We customize the dentures to your facial structure, a process that can help you appear more youthful.
At Gastonia Family Dentistry, we provide personalized and affordable dentures to help meet the individual lifestyle needs of our patients. Everyone is unique, so we work diligently to create one-of-a-kind dentures that feel natural, don't look like fake teeth, and give you a beautiful smile. We are conveniently located for patients working or residing in the surrounding communities of Ranlo, Lowell, McAdenville, and Cramerton!
What Are Removeable Dentures?
Dentures are natural-looking, removable replacement teeth. At Gastonia Family Dentistry, we offer two different types of dentures - full dentures and partial dentures.
Full Dentures
Full dentures are used when your natural teeth have all been removed. Once the gum tissue has healed, conventional full dentures are secured in place by hugging the contour of your jaw - creating a seal against your gums. They are removable for easy care and are adjusted to uniquely fit each patient.
Unlike some of the denture options in the past, these new designs are customized to fit your mouth perfectly and even come with extended warranties to protect your investment. You will be amazed by how comfortable the fit is with our dental prosthetics - and you'll also be happy with the budget-friendly options available!
Partial Dentures
Not everyone needs a full set of dentures. If you have a few or several missing teeth, partial dentures may be the best solution. These prosthetic fake teeth attach to your existing teeth and look natural, while fitting comfortably in your mouth. No one will even know they are there!
How Much Do Removeable Dentures Cost?
Dentures have come a long way in recent years and are now available in a variety of different options, all with different prices. We offer several different varieties of affordable dentures to best suit your personal preferences and budget. New dentures are more comfortable and look better than ever before, giving you back the smile you thought was long gone. We offer both partial and full dentures for our patients, depending on your needs.
At Gastonia Family Dentistry, we work hard to ensure that your dentures cost is a manageable one! We accept a long list of insurance plans from the nation's top dental insurance carriers. We also accept 0% financing plans through CareCredit®.
How Do I Take Care Of My Dentures?
Dentures, just like natural teeth, require daily care in order to stay clean and keep dangerous bacteria from growing on them. It's important to keep your dentures clean in order to keep your smile healthy!
Just like your teeth, plaque and tartar can build up on your dentures. It's important to brush them daily and rinse them after each meal.
Denture Repair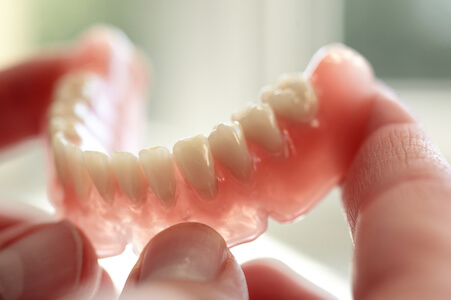 At Gastonia Family Dentistry, our dentures are custom-made for each patient. However, as your mouth changes and adjusts to dentures, they don't adjust to your mouth. This means that as time goes on, your dentures may begin to feel too loose or too tight and you might experience chafing or irritation on your gums.
If your dentures no longer fit correctly, are damaged or are causing your discomfort, our dentists offer services near you at our Gastonia dentist office to fix these issues and any others you experience.
Schedule Your Consultation With Gastonia Family Dentistry Today!
If you want to know if dentures could be the right solution for you, give our Gastonia dental practice a call. We're always happy to answer any questions you have about dentures or any of the other tooth replacement services we offer.