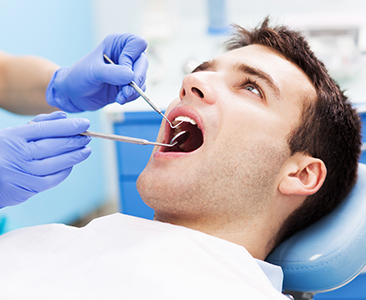 Even if you take great care of your teeth and gums at home (and we know you do!), it's possible that you may develop one or more cavities in the future. We always recommend that patients schedule at least two routine dental visits with our team per year to get their teeth checked out, as this can help us diagnose and treat cavities while they're still very small. To learn more or schedule your next appointment with our team, please contact us!
Regular dental visits are about more than just leaving with clean teeth. Dental visits are also about leaving with healthy, functional teeth. If it's time for your routine visit, our team at Gastonia Family Dentistry can provide you with a thorough exam and cleaning to keep your smile healthy!
Our dental office is conveniently located for those living or working in the surrounding communities of Gastonia, including Ranlo, Lowell, McAdenville, and Cramerton.
How long do cleanings and exams take?
At Gastonia Family Dentistry, we value your time in and out of the dental chair. While our team works hard to complete your dental cleaning and dental exam in a timely manner, a dental exam and cleaning can generally last for around an hour. This length of time allows our team to thoroughly evaluate your teeth and gums and provide a proper cleaning.
How often do you need a cleaning and exam?
While the American Dental Association recommends dental cleanings at least every six months, this may not always be the case. In some cases, patients may need more visits due to a high risk of developing cavities or gum disease. When you visit Dr. Briggs and our team, we'll inform you of any dental discoveries and schedule you for your next dental exam and cleaning so you don't have to think twice about your next visit!
Why are dental cleanings and exams important?
General dentistry services like a dental exam or dental cleaning are about more than just leaving with clean teeth. A dental exam and cleaning can make a difference in maintaining or improving your oral health. Routine visits allow our team to monitor changes in your mouth and provide you with tips on continuing to provide yourself with good oral hygiene.
Are you due for a dental exam and cleaning? Call our office today to schedule your appointment for your dental cleaning and exam in Gastonia, NC!