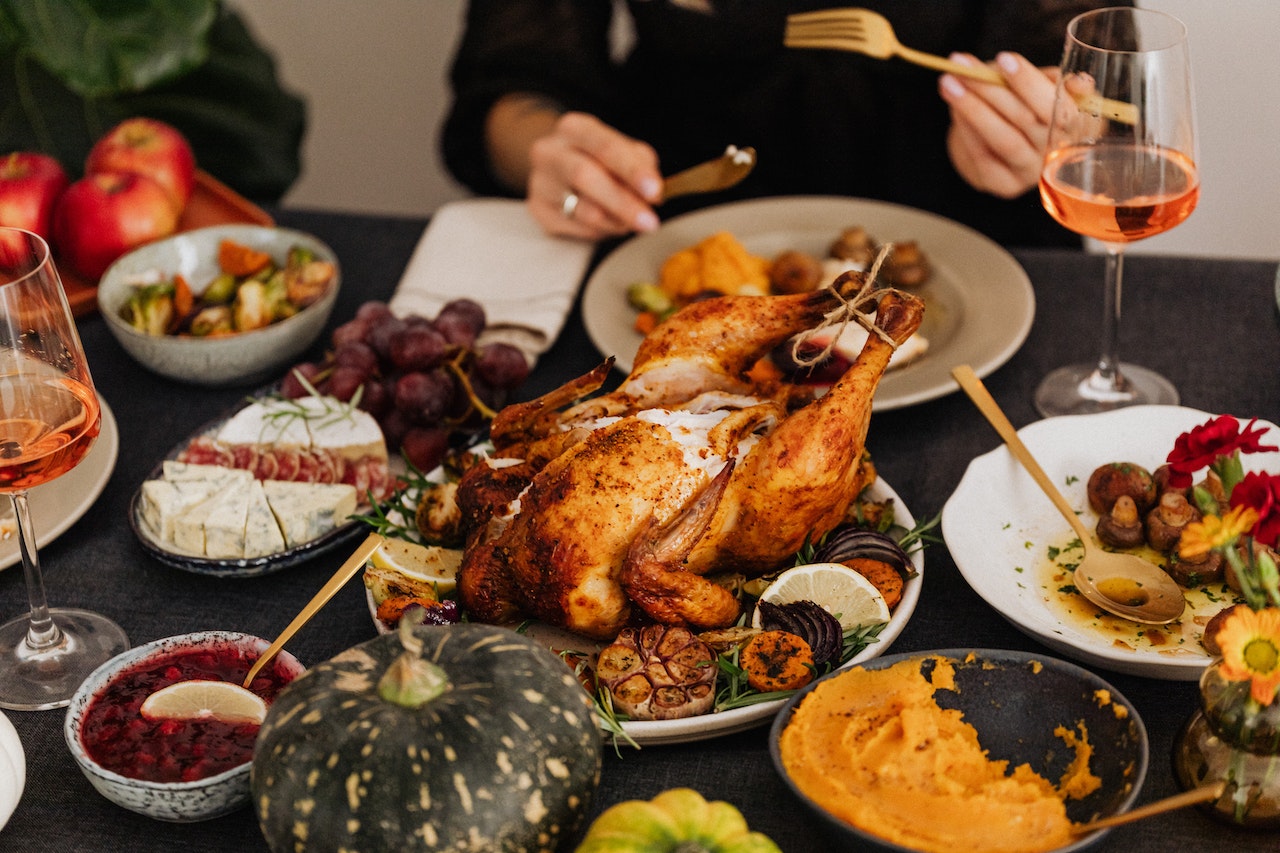 For many, Thanksgiving means traditions like putting up festive decorations, shopping for holiday deals, gathering as friends and family, and expressing gratitude more often. It also means crowding your plate in special foods like stuffing, mashed potatoes, casseroles, and pie.
While every holiday recipe varies, many dishes are high in starch and sugar, which aren't great for your smile. These are some of the traditional Thanksgiving foods that are better for your oral health:
Cranberries

Cranberry sauce is a classic topping often loaded onto turkey or enjoyed on top of a warm slice of pie. However, canned cranberry sauce is very high in sugar. Opt for either homemade cranberry sauce with less sugar or top a salad with the fresh fruit. Cranberries contain healthful polyphenols, which can help reduce your risk of many common diseases.

Steamed & Roasted Vegetables

Instead of reaching for a creamy casserole of green beans and carrots, these vegetables are better for your teeth when they are simply prepared, like roasted with a drizzle of olive oil and seasonings or steamed and topped with salt and pepper. Hummus and raw veggies, like celery, carrots, and cucumber, can boost your saliva production and help scrape plaque off your teeth.

Sweet Potatoes

Sweet potatoes contain vitamin A, which is important for maintaining the mucous membranes in your mouth. Mucous membranes help coat your mouth in saliva. Saliva remineralizes your teeth, prevents uncomfortable dry mouth, and thus reduces your risk of dental disease. If possible, keep the brown sugar and marshmallow topping to a minimum.

Charcuterie Boards

A mix of soft and crunchy foods on a charcuterie board looks attractive, tastes yummy, and is good for your teeth! For example, nuts and cheese contain protein and calcium, which are critical for strong teeth. These foods also help reduce acidity in your mouth.

Turkey

Turkey is the star of Thanksgiving! This lean meat contains good protein that supports healthy teeth and strong bones but no sugar or starch that can negatively affect teeth.
We know it may not be possible to avoid all the high-sugar and starchy foods during Thanksgiving. Temptation and manners may take over when feasting with your loved ones. Just be sure to drink plenty of water, to brush your teeth morning and night for two minutes each time, and to floss after your big meal. And please contact us today if you need to schedule your next visit to Gastonia Family Dentistry! We offer comprehensive dental care for patients in Gastonia, NC.
Photo by Karolina Grabowska on Pexels