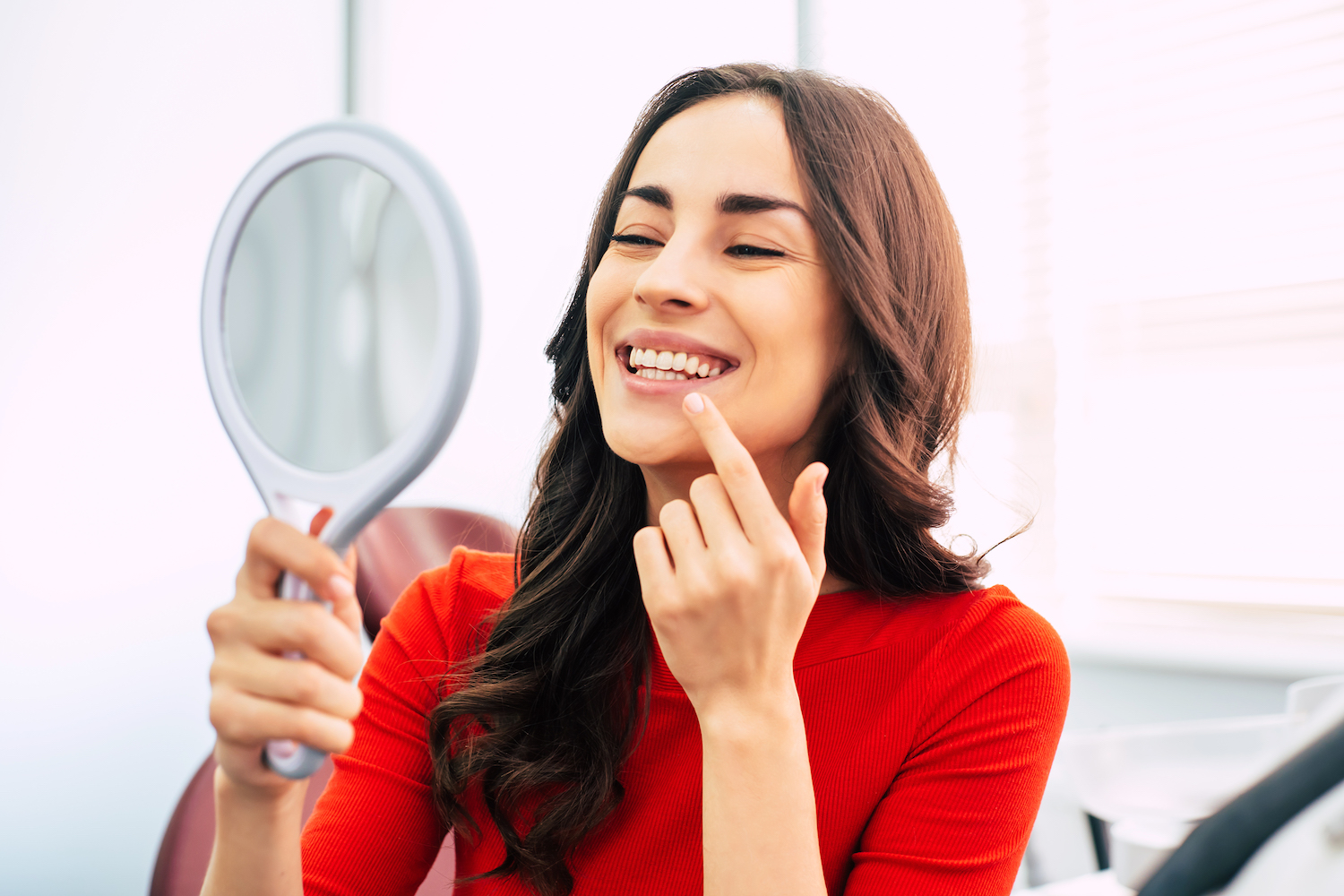 You've likely seen those magical makeover montages in movies where one of the main characters gets a dramatic transformation thanks to some cool wardrobe changes, a fancy new haircut, and maybe even some special makeup. But there's another kind of makeover within your reach that doesn't require you to have your own fashion show in a dressing room or to spend hours at a swanky spa. It's a smile makeover with your cosmetic dentist!
In dentistry, smile makeovers include one or more treatments designed to improve the appearance of your teeth. Since every patient's smile is unique, that could mean a variety of things, from a simple teeth whitening treatment to completely changing the shape of teeth with porcelain veneers or dental crowns.
Wondering if you are a good candidate for a smile makeover? Here's a little questionnaire to help you decide!
Do You Want to Change Something About Your Smile?
Really, the biggest question in determining whether or not you're a good candidate for a smile makeover is if there's something you want to change about the way your teeth look. If you're not happy with their color, shape, size, or alignment, then that means you could benefit from a smile makeover. Smile makeovers can be used to fix chipped teeth, discolored teeth, gaps, and more.
Could You Use a Self-Confidence Boost?
With our smile, we greet people, express our joy, and make connections. If you're embarrassed by your smile, it can make all of those things more difficult and less enjoyable. Anyone who could use a boost in self-esteem with brighter, more beautiful teeth is a good candidate for a smile makeover.
Are You Ready to Schedule Your Consultation?
If you're interested in getting a smile makeover, then we invite you to take the first step and book a consultation with your dentist. The great thing about smile makeovers is that they're fully customizable and totally personalized to the individual patient, so you can decide what exactly you want to fix and how you want it to be.
At Gastonia Family Dentistry, we're proud to provide comprehensive dental services, including smile makeovers in Gastonia, NC. Please contact us today to set up your consultation!