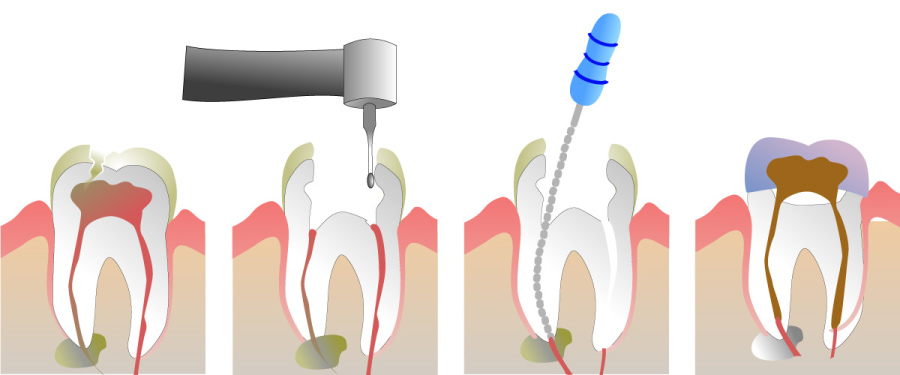 If you are experiencing severe toothache, a fever, facial swelling, or persistent bad breath, you might require root canal therapy. Gastonia Family Dentistry offers safe, pain-free, and affordable root canal therapy in Gastonia, NC. In this blog post, we'll cover what to expect during a root canal treatment and what the recovery process looks like.
What Is Root Canal Therapy?
Root canal therapy is designed to help save your natural teeth from decay and loss so that you don't have to opt for dental implants or bridges. During a root canal treatment, your dentist will drill a small hole in the affected tooth to inspect the pulp, or the soft, innermost layer of the tooth. This is generally the area that's impacted by the infection. If they identify infected tissue, they will flush it out and fill the area with gutta percha, a substance that will act as the replacement tooth pulp. They will then close up the area and add a dental crown, inlay, or overlay on the tooth to protect it from damage.
Root Canal Aftercare
After your procedure is done, you should schedule in some time to properly rest and heal. Once the anesthetic wears off you may experience some mild facial pain. Applying an ice pack in 10 minute increments can provide relief. You can also take over-the-counter medication to help with the pain. It's best to eat soft foods like soups and mashed potatoes and drink plenty of water the first few days. You should avoid using straws or tobacco products until fully healed. Continue to brush your teeth but move gently around your surgery site. If you experience any complications, contact our office right away.
Root Canal Therapy in Gastonia, NC
Think you need root canal therapy? Gastonia Family Dentistry offers fast root canals with same-day crowns so you don't have to wear a temporary crown. We use advanced CEREC technology to create a natural-looking, beautiful permanent crown on the very same appointmnent as your root canal.
Don't wait out the pain. Infected teeth don't get better on their own. Call our office or book an appointment with us online! If you are new to our practice, visit our new patients page for financing information and to access your new patient forms. We look forward to your visit!