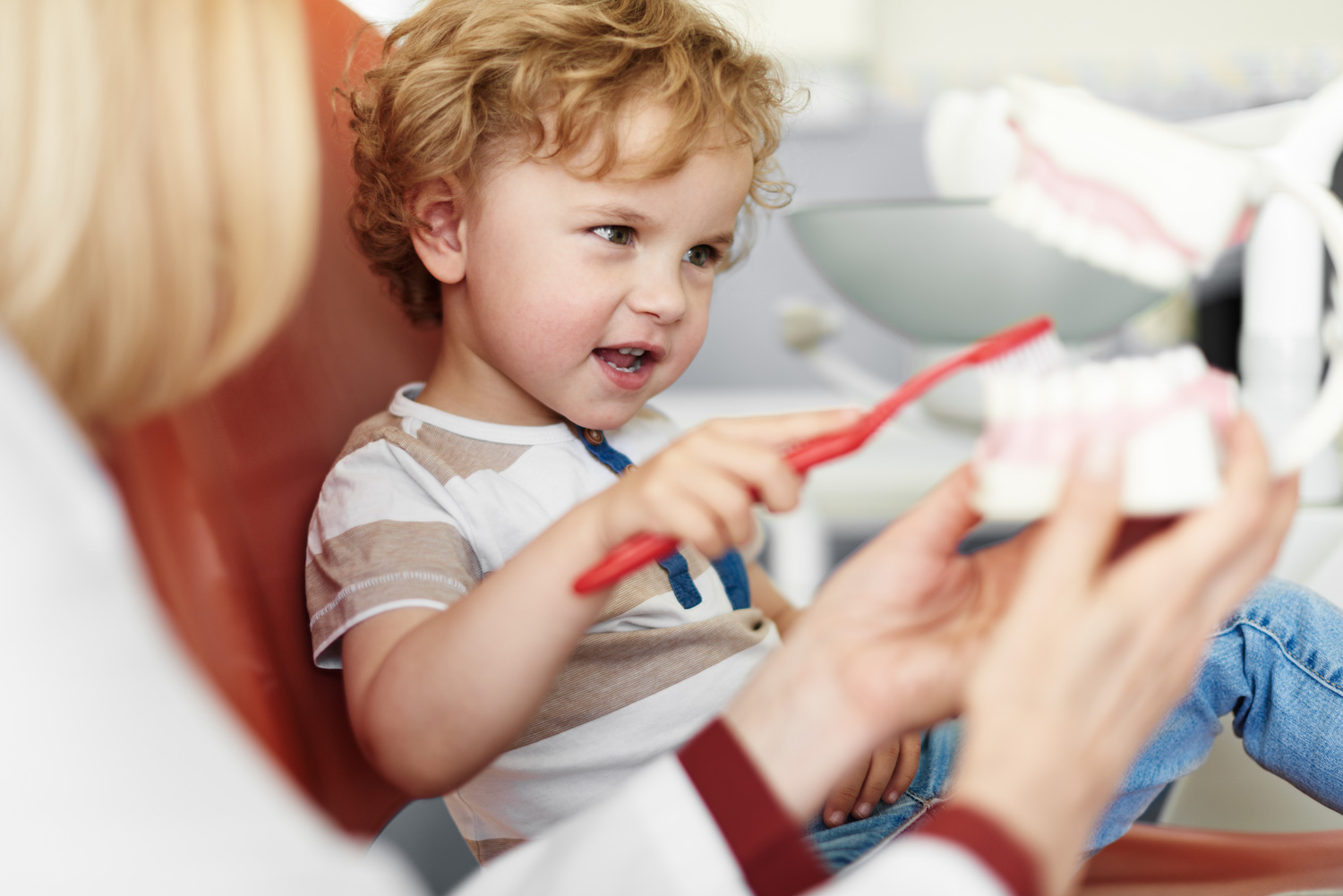 As a parent, you want to help your child establish healthy habits from an early age. Our team at Gastonia Family Dentistry has the same goal, which is why we dedicate ourselves to creating a comfortable and welcoming environment for our youngest patients. Children who have positive associations with the dentist grow into adults who understand the importance of maintaining oral hygiene. We know pediatric dental care can feel overwhelming. Here are a few ways that Gastonia Family Dentistry can make your child's dentist visit enjoyable and stress-free.
Engaging Office Environment
From the moment you walk into our conveniently located Gastonia office, you'll be greeted with a calming, pleasant atmosphere. Kids will enjoy our approach to providing pediatric dental care, which can be summed up in one word: fun! We aim to see our young patients leave their appointment asking how soon they can come back to see us.
Warm and Welcoming Team of Providers
We pride ourselves on treating patients of all ages with the gentle, thorough care that we'd want for our own families. We understand that going to the dentist can be a scary prospect for children, so we make sure to stay upbeat and explain the process to them to ease their fear of the unknown.
Celebrating Dental Milestones
Children should have their first dentist visit as soon as their first tooth erupts or when they turn one, whichever comes first. After that, there are several dental milestones that we look forward to sharing with your child. From the emergence of all their baby teeth to the loss of baby teeth, from getting their full adult smile to getting braces, and all the routine cleanings and checkups in between — Gastonia Family Dentistry hopes to be there every step of the way! At each visit, we will help instill healthy dental practices and answer any questions you or your child may have.
Pediatric Dental Care in Gastonia, NC
If you're on the hunt for a pediatric dentist, look no further than Gastonia Family Dentistry. In addition to our friendly team and inviting office, we also offer family block appointments and financing options to make things easier on mom and dad. Contact us today to schedule your next visit!