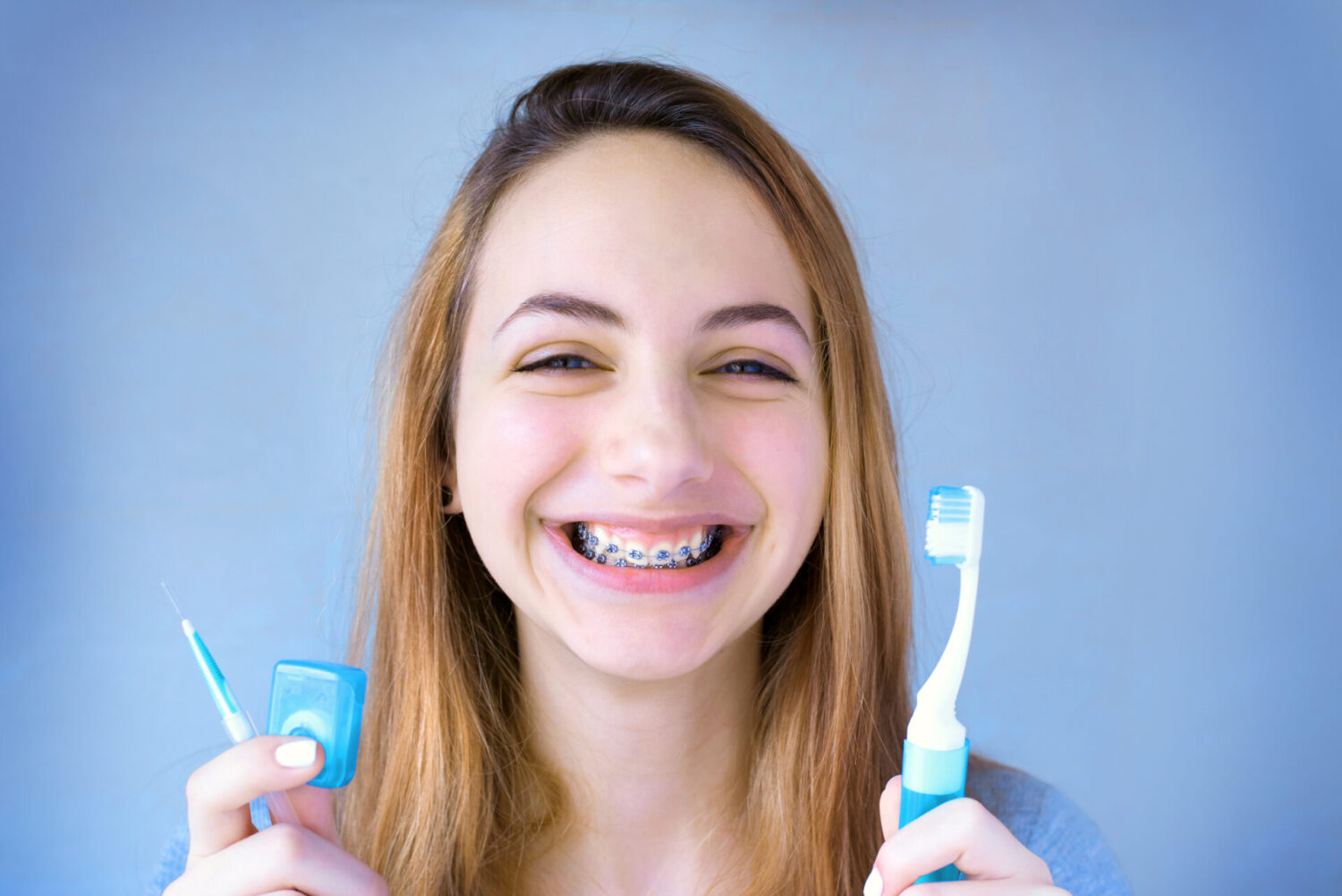 There are a few adjustments you'll have to make to keep your teeth and gums healthy while undergoing orthodontic treatment. Here are some tips on maintaining oral hygiene while you have braces.
Brush & Floss After Every Meal
You already know the importance of brushing your teeth twice a day for two minutes each time and flossing every day! When you have braces, you need to clean your teeth more frequently because it's easy for food particles to get stuck in the wires and brackets. Gently brushing and flossing after every meal will help you avoid plaque buildup around your braces.
Use Special Tools
Flossing when you have braces can feel challenging, but luckily there are special tools you can use to simplify the process. For example, a floss threader is like a big flexible needle that allows you to easily maneuver dental floss underneath your braces wires so you can remove food and plaque from between your teeth. A water flosser and interdental brushes are also helpful tools to keep your braces squeaky clean.
Snack Smartly
You need to be more mindful of what and how you eat when you wear braces. Avoid chewy and hard foods that can get stuck in your braces and damage them. Instead of chomping into a whole apple, peach, or pear, cut them into wedges. Additionally, cut foods like pizza and hamburgers into smaller bite-sized pieces, and shave corn off the cob. These extra steps will help keep your smile safe!
Comprehensive Orthodontics in Gastonia, NC
Maintaining good oral health habits while you are wearing braces is essential for keeping your teeth and gums healthy. By following these tips, you're sure to have a strong, beautiful smile at the end of your orthodontic journey. Gastonia Family Dentistry proudly offers comprehensive orthodontic care. If you have any additional questions about caring for your teeth, we are just a phone call away!