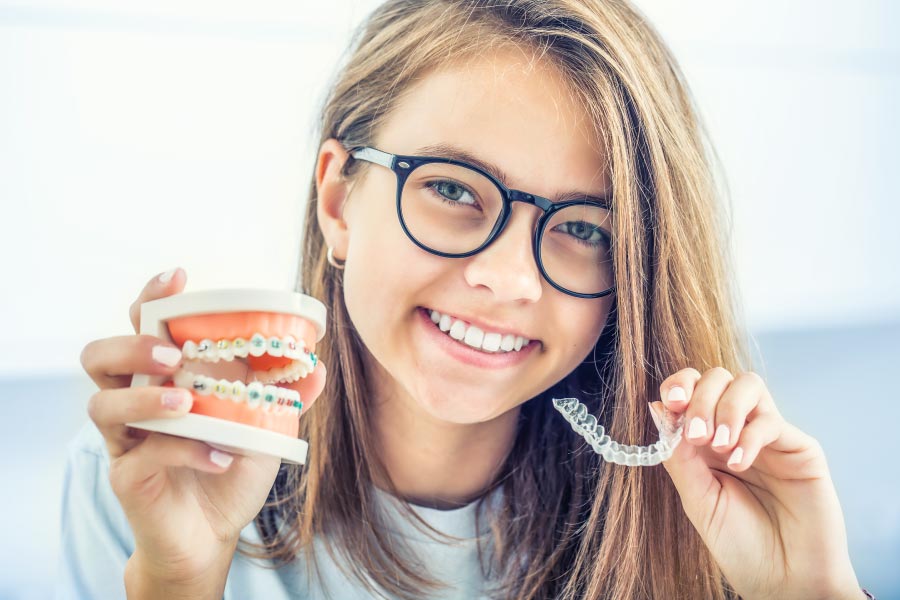 Your bite refers to how your top and bottom teeth line up. Believe it or not, your bite alignment plays a large role in your overall oral health! Keep reading to learn more about how an improper bite can affect your oral health and what potential treatment options are available to correct it.
What Does a Healthy Bite Look Like?
A healthy bite is when the upper set of teeth rest slightly over the bottom line of teeth. The bite should also feel comfortable when the mouth is relaxed and the molars should sit comfortably on top of each other. Although crooked teeth often indicate a misaligned bite, even people who have teeth that are visibly straight and attractive can also have a misaligned bite.
How Can a Bad Bite Affect Your Health?
When the bite is off, it can cause a variety of oral health issues.
Difficulty Speaking & Chewing
Heightened Risk of Cavities & Gum Disease
Jaw Pain
Poor Oral Hygiene
Teeth Grinding
TMD (temporomandibular joint disorder)
Tooth Pain
Worn-Down Teeth
Treatment Options to Correct Bite Alignment
Orthodontic appliances can reposition the jawline to help improve oral health. The type of appliance used will depend on the severity of the misalignment and the age of the patient. Our team at Gastonia Family Dentistry will assess your bite and walk you through which appliance best suits your unique needs. In addition to traditional braces, we offer lingual braces which are unique metal braces that are cemented to the back of the teeth for a more subtle appearance. We also offer Invisalign® Clear Aligner Therapy. Invisalign utilizes clear, plastic aligners to adjust the teeth and bite without anyone noticing they're there.
Schedule Your Bite Consultation
Do you feel like your bite is off? Our team at Gastonia Family Dentistry can correct the problem with orthodontics. Please reach out to our office to book your bite consultation. We'd love to help you regain a healthy, fully functioning smile once more!