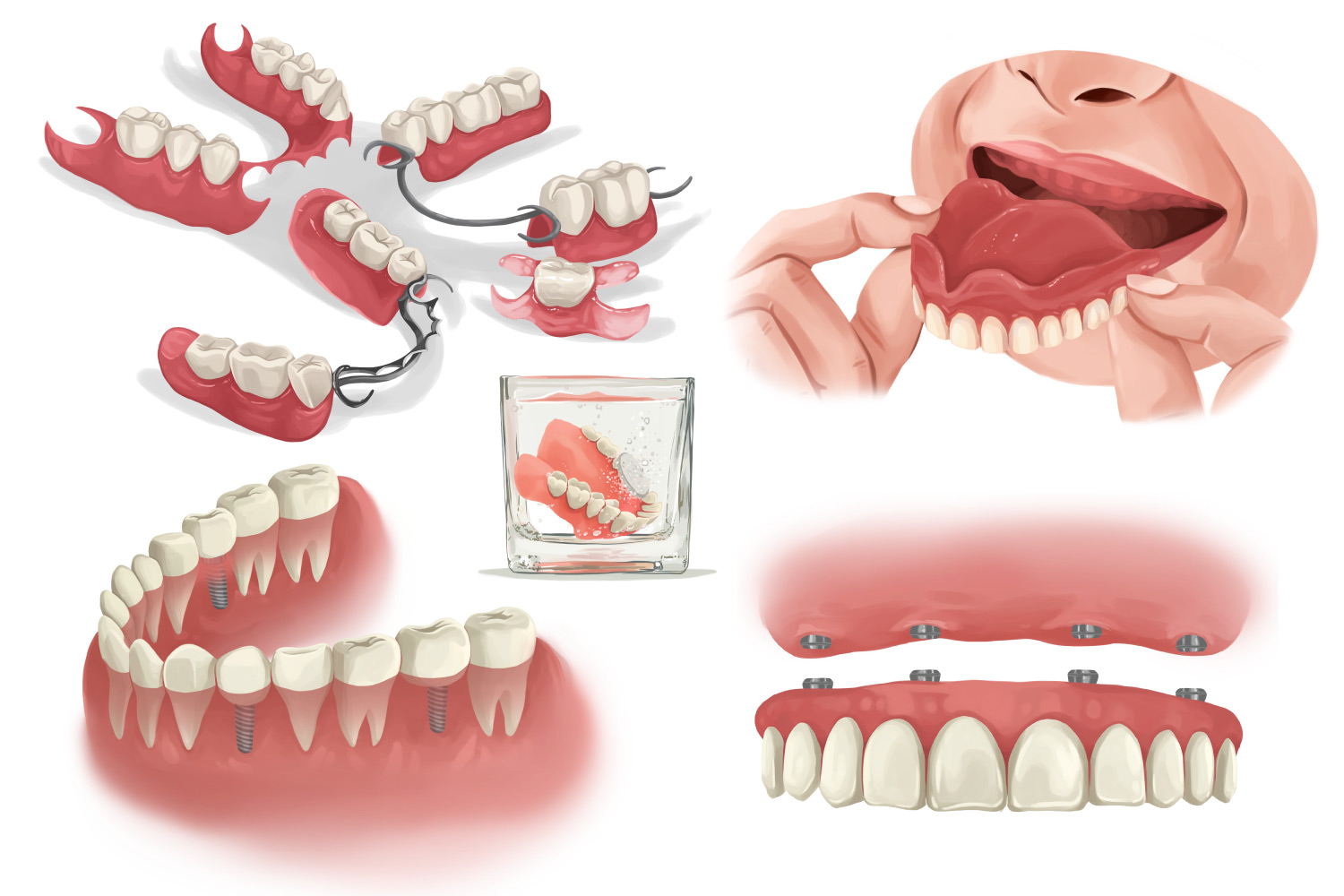 Losing teeth due to decay, damage, or other dental problems can be a shocking change. Fortunately, modern dentistry offers two excellent options, dentures, and dental implants, for restoring your smile! With these two options, it can be challenging to determine which option is best for you, so we're sharing some key differences to help you make an informed decision.
Removable Full & Partial Dentures
Dentures, removable replacements for missing teeth, have long been a popular choice. There are two main types of dentures, full dentures, which replace all teeth, and partial dentures, which fill gaps between existing teeth.
Dentures need daily care to remain in good condition and are relatively quick to create. However, dentures may require periodic adjustments and can be less stable compared to dental implants.
Long-Lasting Dental Implants
Dental implants offer a more permanent and natural-looking solution. Dental implants consist of titanium posts surgically placed in the jawbone, serving as artificial tooth roots. Once integrated with the bone, they provide a sturdy foundation for replacement teeth.
Dental implants look, feel, and function like natural teeth. With proper care, they can last a lifetime. However, the implant process is more involved and may require several months to complete.
Dentures vs. Implants
Choosing between dentures and dental implants to restore your smile depends on various factors. Most of the time, dental implants are a preferred choice due to their durability and aesthetics. However, dental implants are generally only possible if you have a healthy jawbone structure and are willing to afford the investment. If you have significant bone loss or want a quicker solution, full or partial dentures may be a more suitable option.
Treatment Options to Restore Your Smile in Gastonia
How you restore your smile is a personal decision that can best be made with the guidance of a dental professional. At Gastonia Family Dentistry, our dentists would be happy to help you review treatment options to restore your smile. If you're ready to achieve a confident and functional smile, contact us today!
Images from Authority Dental under CC 2.0