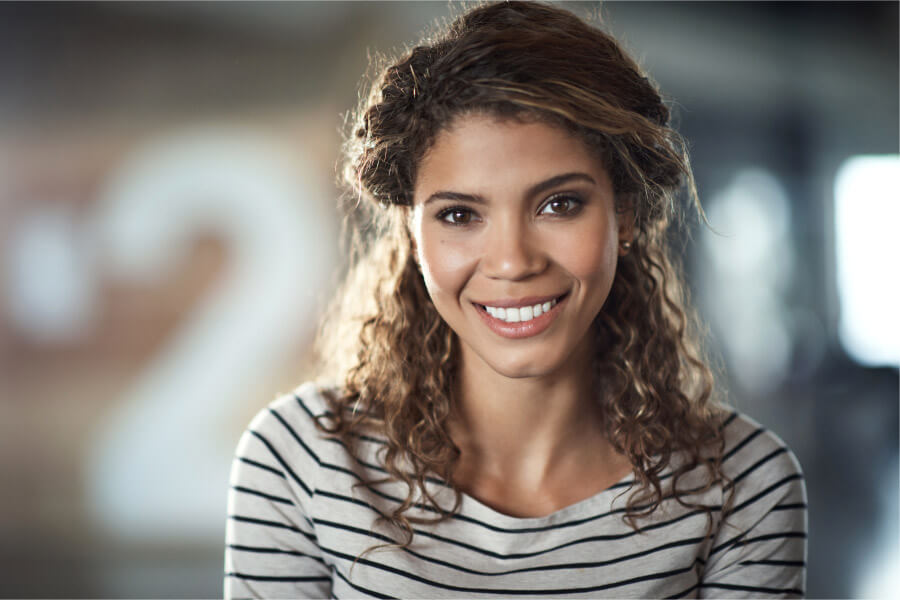 Dental implants are a popular option to replace missing teeth because they can last for decades with proper oral health habits. Poor dental hygiene and bad oral health habits could lead to dental implant failure or damage to your restoration. In this blog post, we discuss tips to care for your dental implants!
Brush & Floss Every Day

You should continue to brush your teeth at least twice a day for two minutes each time with a soft-bristled toothbrush. Additionally, be sure to floss every day. These essential oral hygiene steps will remove bacteria and food debris from your gumline and between your teeth.

Removing bacteria and food debris will decrease your risk of developing decay on your neighboring teeth and gum disease, and therefore dental implant failure. Gum disease can eventually cause irreversible damage to your gum tissue and jawbone. Healthy gums and a healthy jawbone are critical for keeping your dental implant firmly anchored and attached in your mouth.

Schedule Routine Dental Visits

A biannual dental examination and professional cleaning will promote good oral health. At Gastonia Family Dentistry, we will clean away plaque and tartar, check for dental disease, and examine your implants to make sure they are in good condition. If we identify any issues with your oral health, we will recommend a personalized treatment plan to prevent further problems.

Avoid Tobacco

Smoking and tobacco products weaken your immune system. A weakened immune system makes you more susceptible to infection and disease. Thus, tobacco can compromise the health of your gums and jawbone, resulting in dental implant failure.

Do Not Chew on Hard Objects

Chewing on items like pencils, pens, ice cubes, or hard candy, or using your teeth to open a bottle or packaging can cause the components of your dental implant to break.
Dental Implants in Gastonia, NC
At Gastonia Family Dentistry, we offer high-quality dental implants as a permanent tooth replacement solution. At your consultation, our team will discuss your smile goals, lifestyle, and budget. We'll also evaluate the condition of your gums and jawbone to ensure you are a good candidate for implants.
So if you need to replace a missing tooth or multiple teeth, schedule a free consultation with us! We'd be delighted to discuss your options and help you decide the right treatment.