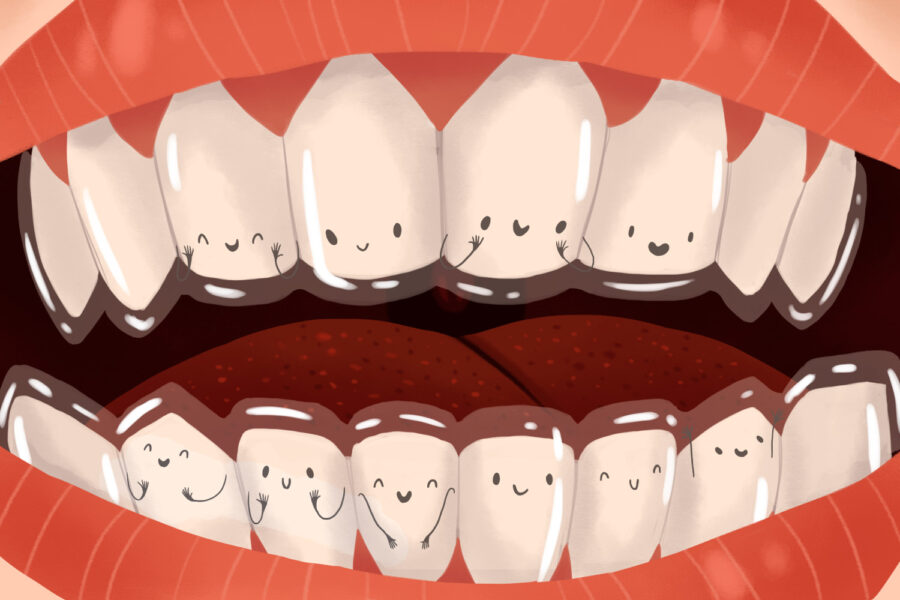 Invisalign® is a versatile orthodontic solution with many benefits for teens and young adults! For example:
Discreet Treatment
Feeling confident when smiling may feel easier for teens and young adults who choose Invisalign. This is because Invisalign aligners are much more discreet than traditional braces since they are made of transparent plastic instead of brackets and wires. When cleaned and taken care of properly, the aligners remain clear and inconspicuous on the teeth. Some patients do need tooth-colored attachments on the front of their teeth to increase the aligner's power. However, these bumps are not very noticeable.
Comfortable Aligners
Invisalign's smooth plastic material hugs close to the teeth. It is unlikely to irritate the cheeks and lips.
Eating Habits Minimally Change
Traditional braces require staying away from foods that could damage the brackets and wires. These include biting into foods like corn on the cob, apples, plums, and many raw veggies. Since clear aligners are to be removed when eating or drinking anything other than water, teens and adults with Invisalign can eat their normal diet without worrying they will damage a bracket or wire. They just need to brush and floss their teeth before putting their aligners back in to prevent discoloration, tooth decay, and gum disease.
Aligners Are Easy to Clean
The ability to remove Invisalign not only makes eating more enjoyable, it also makes cleaning your teeth easier! Teens and adults with Invisalign don't need to painstakingly brush and floss around brackets and wires. Patients simply remove and clean your aligners, then brush and floss your teeth as you normally would.
Schedule Your Invisalign Consultation in Gastonia, NC!
Do these appealing benefits persuade you to consider Invisalign clear aligner therapy? Our team at Gastonia Family Dentistry can help you determine if you are a good candidate for Invisalign or if you should consider an alternative orthodontic treatment. Please contact our office today to schedule your consultation!
Invisalign image from Authority Dental under CC 2.0