Fred Arino, DMS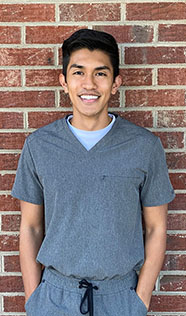 Dr. Arino completed his undergraduate studies at the University of California in Los Angeles, earning a Bachelor of Science degree in microbiology, immunology, and molecular genetics. He then moved to Philadelphia, PA to attend Temple University's School of Dentistry, where he received his Doctorate of Dental Medicine (DMD) and graduated Summa Cum Laude. Upon earning his doctorate, he remained at Temple University and completed his residency training in orthodontics and dentofacial orthopedics. This specialty training provided him with experience to treat cases of various complexities using traditional metal braces, porcelain/ceramic braces, Invisalign, and lingual (behind the teeth) braces. He also has experience treating jaw irregularities in conjunction with oral surgeons to treat functional and esthetic malformations.
Dr. Arino believes that orthodontic treatment is about making a difference in patients' lives and hopes to empower each of his patients with confidence and a beautiful smile. Dr. Arino works with both children and adults, and he is looking forward to meeting each of you!
Prevention and Patient Education
At Gastonia Family Dentistry, prevention is the foundation upon which we practice oral healthcare. We emphasize patient education, empowering our patients to fully achieve their dental goals and helping to preserve their smiles for a lifetime. We invite you to call our office and ask us any questions that you may have about your oral health.