Blake Kingsbury, DMD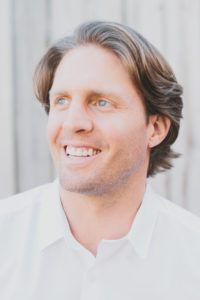 A passion for helping people, coupled with a passion for art, specifically ceramic art, led me down the path to becoming a dentist. Years of making and glazing porcelain pottery prepared me for the physical practice of dentistry better than I could have imagined. Having this background in ceramics and hands-on staining and glazing of pottery encouraged me to take that knowledge and apply it to my dental practice in an effort to help patients.
Growing up in more than 5 cities in South Carolina and Florida prepared me for what would be a college and post-graduate career filled with a lot of travel. I started college at Florida State University in Tallahassee, FL. While at FSU, I studied abroad for two semesters: one in London and one in Florence, Italy. During those semesters I traveled extensively and gained a love and passion for other cultures and languages.
After returning home from Italy, I transferred to the University of Colorado in Boulder, CO, where I received a Bachelors in Fine Arts with a focus on ceramics. For dental school, I attended Medical University of South Carolina. After graduating, I attended an Advanced Education in General Dentistry (AEGD) residency in Alamosa, Colorado.
Since 2009, I have practiced in the greater Charlotte area. My dental career has naturally focused on repairing patients' smiles using the most advanced techniques available. My passion for art has most certainly carried over into my dental career. Through the use of a cutting edge digital CAD/CAM technology, called CEREC, I am able to create permanent, beautiful, incredibly life-like dental restorations - in many cases, on the very same day as treatment. With the CEREC machine, I am able to design and control every aspect of the restoration experience, including the design, fabrication, and staining and glazing of your restoration. This technology, coupled with extensive continuing education in advanced surgical grafting techniques and implant placement, has also allowed me to become a full-service implant placing dentist, as well.
I hope to meet you and help you with all of your dental needs!
Credentials
Florida State University
University of Colorado
Medical University of South Carolina
Memberships
Advanced Education in General Dentistry, AEGD
Prevention and Patient Education
At Gastonia Family Dentistry, prevention is the foundation upon which we practice oral healthcare. We emphasize patient education, empowering our patients to fully achieve their dental goals and helping to preserve their smiles for a lifetime. We invite you to call our office and ask us any questions that you may have about your oral health.